A very sad day make great!!!!!
I looked so sad
getting on the plane. All the flight attendants noticed. They were determined to give me a life-long memory from my first trip to France!
My new Air France friends, Carole and Lionel, taught me about security.
Always wear your seat belt in the cockpit!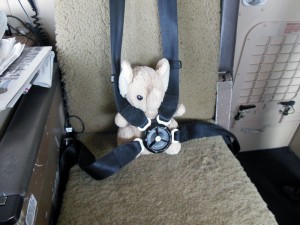 Then, the Air France pilots taught me to fly the plane.
It was scary at first.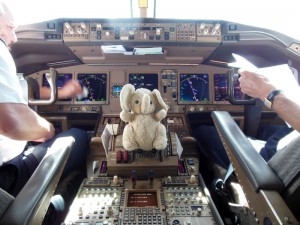 I studied very, very hard
and finally earned my wings.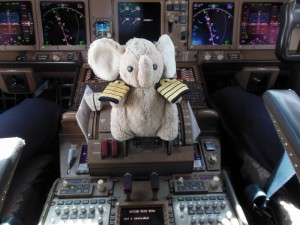 And now,
I even help teach others how to earn their wings on Air France.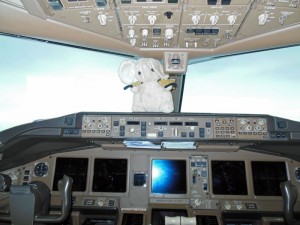 Thank you to all the people on that Air France plane.
You made one of the saddest days of my life great. I will never forget any of you!
Hugs
and Kisses 
Brellie